You are moving to Germany. Atlas Movers will get you there.
Are you planning on moving to Germany and are you looking for a professional relocation company? Atlas International Movers is the ideal partner to organize your move with. We have many years of experience and work with several local partners in Germany to make sure your relocation goes as smoothly as possible.
This way you know exactly what you can expect when you move to a country with over 80 million inhabitants. Because Germany also borders the Netherlands, we can arrange your move as direct transport, but also in combination with other relocations.
Like any other relocation, moving to Germany is a major event. Atlas International Movers is there to facilitate your journey from door to door. Atlas International Movers calls at various destinations all over the world each week to pack, load and deliver household goods.
Do you have any questions? Our experts would be happy to help! We are the perfect moving company to arrange your move to the country of Germany.

Moving to Germany, what do you have to arrange yourself?
If you are moving to Germany, it is important to obtain the correct visa. The right visa for you will depend on why you are moving to Germany, your nationality and how long you plan to stay in Germany. So where can I find more information about visas in Germany?
The best place with the most information is the official Foreign Affairs website of Germany. Here you will find the different types of visas you can get in Germany.
German visa
EU residents do not need a visa to enter Germany. In general, all other foreigners need a visa to stay in Germany. A visa is not required for visits of up to 90 days in any 180-day period for foreigners from countries for which the European Union has abolished the visa requirement. A list of those countries can be found here.
You must apply for your visa in person at the German embassy or consulate responsible for your country of residence, where you will be asked to provide your travel destination and its circumstances. If you would like to know more about it, please contact the relevant embassy or consulate.
You can find out through the embassy whether you need a visa for your long stay in Germany. But you can also use this visa navigator to see if you need a visa.
Can I become a German citizen?
Can I become a German citizen? Yes, there are several ways to obtain German nationality. You can become a German citizen with all associated rights through naturalisation, marriage or birth. To apply for naturalisation you must meet the following requirements:
You have a valid residence permit;
Be a legal resident in Germany for at least 8 years;
You have proof of income or financing to cover your living expenses;
Has sufficient knowledge of the German language (B1 level);
You take an oath to the German constitution;
You have given up your former nationality;
No criminal record
For more information on how to become a German citizen, please contact the municipality where you live. You must also submit your application there. You could also take a look at this website, it contains very clear information about German nationality.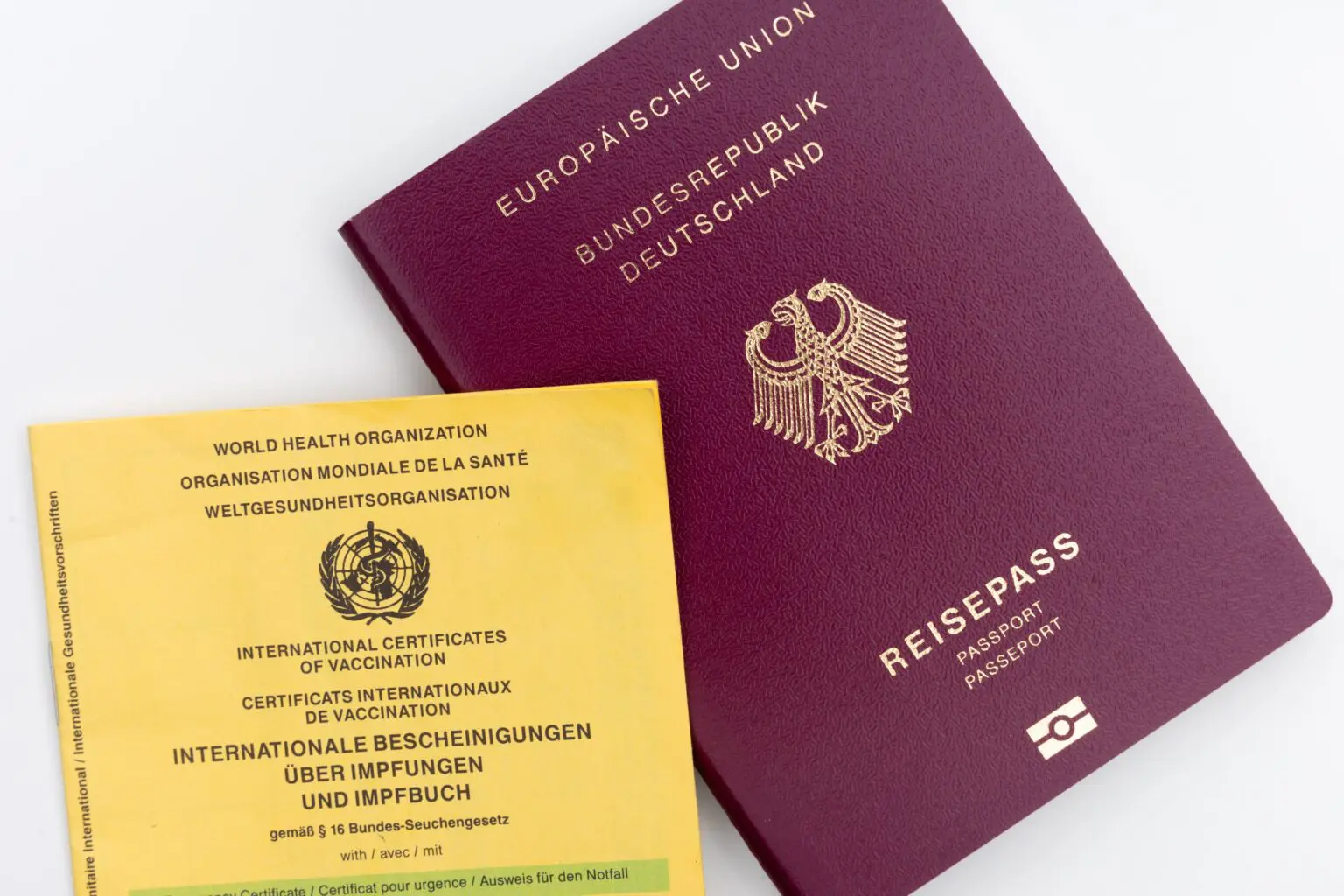 Moving to Germany, now what?
So you are moving to Germany! You have work there with a work visa or your citizenship has been approved. Now it is important to make the move to Germany go as smoothly as possible, which is why Atlas is the perfect partner for your move.
Besides moving to Germany you will also have to look at everything Germany has to offer? Expats living in this country enjoy many benefits of coming to Germany, including a high quality of life, excellent education, good healthcare, great work-life balance and great work benefits from employers.
Germany is widely known as a land of great beers and bratwurst, Berlin and Munich, Christmas markets and the autobahn. Germany has vibrant cities with old architecture and super-friendly, but direct people.
These are some of the most beautiful or important places you must visit while staying in Germany:
Schloss Neuschwanstein, Schwangau: Neuschwanstein Castle is a beautiful castle nestled between the mountains, in the village of Hohenschwangau. Originally the medieval castle of Schwanstein stood here, but since the 19th century there is hardly anything left of it.
Frauenkirche von Dresden: The Frauenkirche (Our Lady's Church) is located on the Neumarkt in Dresden. It is an 18th century Evangelical Lutheran church in Baroque style, designed by architect George Bähr. The church has an iconic function and is a symbol of German unity.
Brandenburg Gate, Berlin: The Brandenburg Gate is Berlin's main gate, built in an 18th-century neoclassical style. The gate was part of the ramparts around Berlin.
Holocaust Monument, Berlin: One of the most famous monuments in Berlin is the Holocaust Memorial. The memorial was opened in 2005 to commemorate the Jewish population murdered in World War II.
Berlin Wall: The Berlin Wall was the border between the communist east and the capitalist west of Berlin for almost thirty years. On November 9, 1989, an East German mob stormed the Wall and began to tear it down until the road to West Germany was finally clear. The 'fall' of the Wall was a fact.
Of course there is so much to see and you don't have to do everything at once. That's the beauty of living in Germany, there is always something new to discover. Want to know more about the country and all it has to offer? Take a look at their tourist website! Don't worry, the website is in English too!
Life in Germany
Moving to Germany is exciting and new. It is a beautiful country with a lot to offer. Living in Germany is easy and the people are direct and honest. Germany is an open, progressive and developed country. But what are the things you need to know before moving to Germany?
Germany is a country with a varied nature with forests, hills, mountains and rivers. As a result, the country has a lot to offer in both summer and winter. You will certainly benefit from this, whether you are moving to Germany as an expat or are going to live there permanently.
Germany is also characterized by a strong infrastructure. Thanks to the motorways and railways, the cities are well connected. Internationally, Germany is easily accessible via its ports or many airports. As a resident you can easily find your way around the city and quickly get in touch with your business relations or friends.
These are some of the things expats found different about living in Germany. Fortunately, there are several websites that make life in Germany easier for expats. If you want more information about German culture and social etiquette, try this website. You will find a lot of useful information about Germany there.
Moving to Germany, how do we proceed?
Thanks to our many years of experience and good collaboration with our local partners, we will ensure that there will be no surprises when relocating to Germany. If you're planning on moving to Germany and you want our help, you can use one of the options below:
If you are not sure on what to choose, a call request is the easiest solution. That way we can answer all of your questions about moving to Germany and help you in any way possible!
If you, like us, like to prepare for a relocation then you may find our checklist very helpful. It gives a timeline with tips on how to prepare yourself for your relocation! Download our checklist at the bottom of this page!
Relocating to Germany with your own relocation coordinator
Atlas International Movers guides your relocation from door to door. If you have any questions during the entire process, please contact your personal relocation coordinator. This person can answer all your questions about the move.
This way you can prepare for your life in Germany without any problems. If you would like storage for your household goods whilst moving to Germany, this is also possible. Still not sure if we're the right company for you? Check out the reviews our customers wrote, we're very proud of our satisfied clients!
If you want to know more about Atlas International Movers, read more about our moving company here! If you are moving to Germany and you want to make an appointment with us or one of our partners, please feel free to contact us or view our website!
Quotation
"*" indicates required fields