You are moving to Canada. Atlas Movers will get you there.
Are you moving to Canada? And do you want professional help with your relocation? Thanks to our many years of experience and good collaboration with our local partners, moving to Canada is a totally hassle-free process.
Whether you live in the USA, Europe or anywhere else in the world; we will take all your worries off your hands when moving to Canada. We offer you personal and professional support during this exciting step of moving to Canada.
Do you have any questions? Our experts would be happy to help! We are the perfect moving company to arrange your relocation to Canada.

Moving to Canada, what do you have to arrange yourself?
If you're moving to Canada it will be important to obtain the right visa. The right visa for you depends on the reason you're moving to Canada, your nationality and how long you intend to stay in Canada.
Most people need a visa or an Electronic Travel Authorization (eTA) to travel to Canada – not both. Some people may only need their valid passport. So where can I find this information about visas or eTAs in Canada? The best place with the most information is the official website of the Government of Canada.
You don't need an eTA if you're from a visa-required country. You will need a visitor visa. A visitor visa (also called a temporary resident visa) is an official travel document. It shows that you meet the requirements needed to enter Canada. You can apply for a visitor visa online or on paper.
If you want to apply for eTA click on this link!
If you need more information about visas in Canada, whether you need one or not click on this link!
Can I become a Canadian Citizen?
Can I become a Canadian citizen? Yes, there are several ways of acquiring Canadian nationality. You can become a Canadian citizen with all the accompanying rights through either naturalization, marriage, or birth.
You must be over 18 and be living in Canada. If you are an adult, you can acquire Canadian nationality through naturalization. These are the conditions:
be a permanent resident
have lived in Canada for at least 3 out of the last 5 years (1,095 days)
have filed your taxes, if you need to
pass a citizenship test
prove your language skills in English or French
On this website you will find an eligibility checklist. This will help you find out if you qualify for Canadian citizenship. For more information on how to become a Canadian national, contact the municipality where you live.
You could also take a look at this website, it has very clear information about Canadian citizenship and the requirements.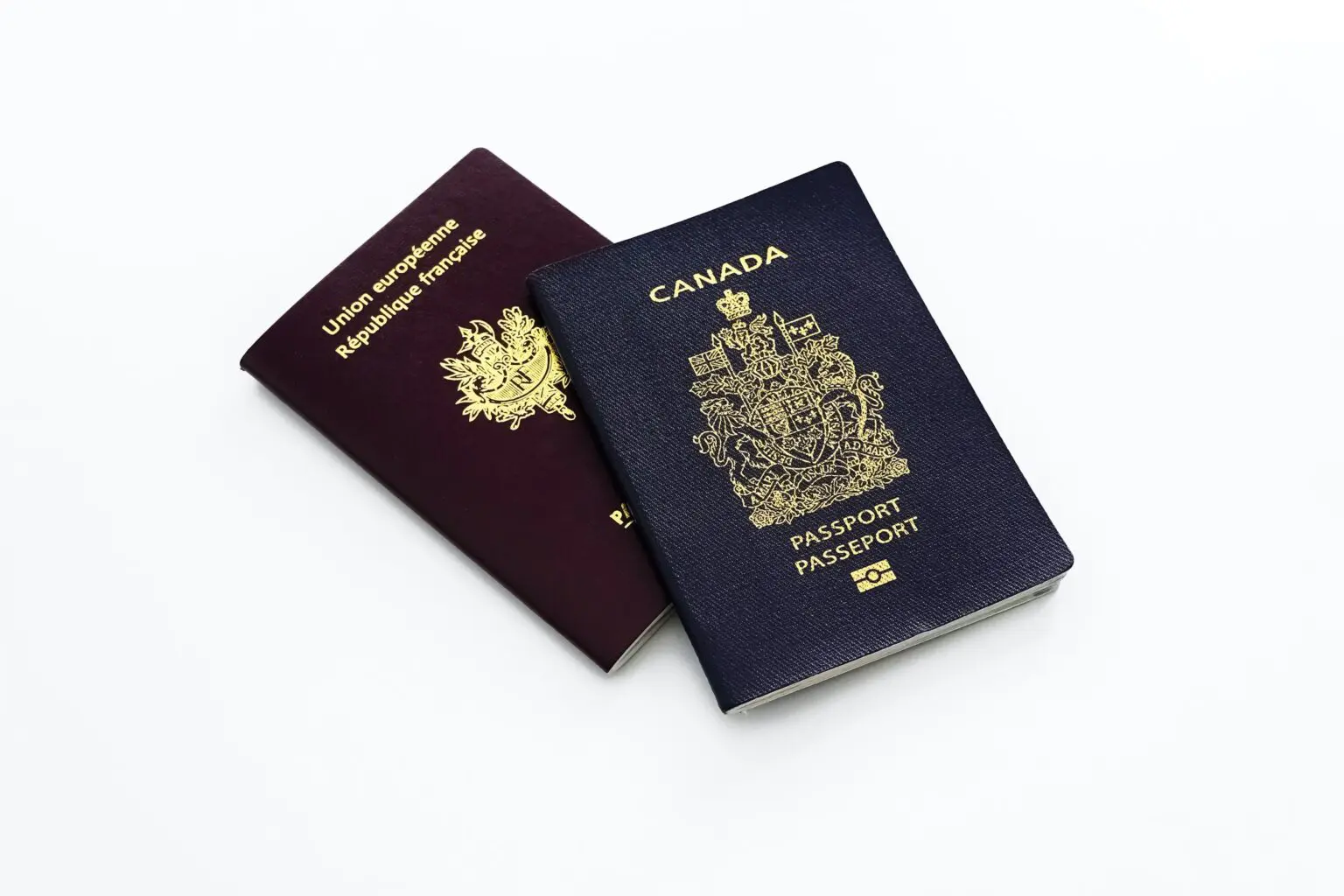 You are moving to Canada, what's next?
It's final, you're moving to Canada! In addition to moving to Canada, you will also have to start looking at everything Canada has to offer. Why is moving to Canada the right decision for you?
Well, expats living in this country enjoy many benefits of going to Canada including a high quality of living, great education, good healthcare, fantastic work-life balance, and great work benefits from employers.
Canada is known everywhere as the land of ice hockey, maple syrup, politeness and stunning landscapes. But the country also has vibrant cities with beautiful architecture.
These are some of the most beautiful places you should visit whilst staying in Canada:
Niagara Falls: These massive falls drop approximately 57 meters. You can see the falls at an astoundingly close distance from several key points
Banff National Park & the Rocky Mountains: Banff National Park lies in the heart of the majestic Rocky Mountains in the province of Alberta, and showcases some of Canada's most beautiful scenery.
Toronto's CN Tower: On the shores of Lake Ontario in Canada's biggest city is the iconic CN Tower, one of Canada's most famous landmarks.
Old Quebec (Vieux-Quebec): Old Quebec is a UNESCO World Heritage Site and one of Canada's historic gems. Spread across the Upper and Lower Town of Quebec, this area contains the city's most historic buildings.
Old Montreal: Old Montreal, lined with lovely historic buildings, is a place to go for great shopping and fine dining. While Montreal itself is a vibrant modern city, Old Montreal, down by the waterfront, is where you'll want to go to soak up the atmosphere.
Of course there is so much to see and you don't have to do everything at once. That is the beauty of living in Canada, there is always something new to discover. Do you want to know more about the country and all that it has to offer? Have a look at their tourism website!
Living in Canada
Moving to Canada is exciting and new. It's a beautiful country with lots to offer. Living in Canada is easy and the people are outgoing. Canada is an open country, with very lovely people living in it.
In general, Canadians are mostly friendly, unpretentious people who value honesty, sensitivity, empathy and humility in their relationships with friends and strangers. As well as respect for the privacy and individualism of others. This is where the "friendly" Canadian stereotype stems from.
So adapting to Canadian culture will probably not be that difficult. Still there are some differences. These are some of the things expats found different about living in Canada. Luckily there are multiple websites dedicated to make living in Canada easier for expats.
If you want more information about Canadian culture and social etiquette, try this website. You'll find loads of useful information about Canada.
Moving to Canada? How do we proceed?
The process of moving to Canada is different for every client, it depends on which country you're moving from and how much are you taking with you. But our system stays the same! They will visit you at your home and will discuss with you what is required in order to move to Canada.
They will draw up a detailed inventory and will explain to you the specific rules for the customs clearance of your belongings, to ensure you are fully prepared for moving to Canada. If you're planning to move to Canada and you want us to help you move, you can request a free quote or use one of the options below.
If you are not really sure on what to choose, a call request is the easiest solution. That way we can answer all of your questions!
If you, like us, like to prepare for a relocation then you may find our checklist very helpful. It gives a timeline with tips on how to prepare yourself for your relocation! Download our checklist at the bottom of this page!
Moving to Canada with the help of your own relocation coordinator
Atlas International Movers guides your relocation from door to door. If you have any questions during the entire process, please contact your personal relocation coordinator. This person can answer all your questions about the move.
If you would like storage for your household goods whilst moving to Canada, this is also possible. Still not sure if we're the right company for you? Check out the reviews our customers wrote, we're very proud of our satisfied clients!
If you want to know more about Atlas International Movers, read more about our moving company here! If you are moving to Canada and you want to make an appointment with us or one of our partners, please feel free to contact us or view our website!
Quotation
"*" indicates required fields